April 14, 2023

Teachers from the municipal education network will have the opportunity to do an exchange program in Canada. This is a national public notice that will take 102 teachers selected from schools across the country. In Salvador, the knowledge exchange experience will be lived by teachers Edney Advincula (arts and dance) and Sandra Lee (English). Embarkation takes place on May 24.


The training is the result of a joint program between the Department of International Relations (DRI) and the Commission for the Training of Basic Education Teachers (DEB). The initiative is part of the formal cooperation agreement between the Coordination for the development of higher education staff (Capes) and Colleges and Institutes Canada (CICan).


Arts and dance teacher, Edney Advincula, 45, teaches students in grades 1 to 5 at Vivaldo Costa Lima Municipal School, located in Santo Antônio Além do Carmo, one of the 422 schools in the municipal school network Secretary of Education (Smed). Enthusiastic about the trip, he considers that the exchange of experiences will be extremely enriching.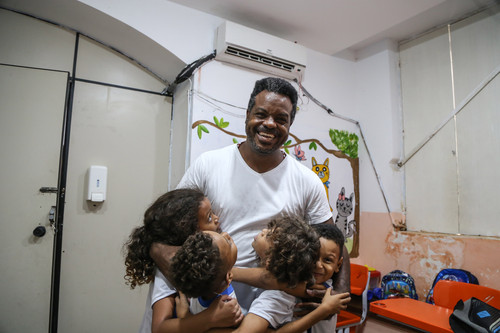 "We're going to take our methodology and learn what they're doing in the schools there. We will certainly come back with a mega-project to develop in our schools," bets the teacher, who brings knowledge of body language to the classroom.


For the English teacher at the municipal school Olga Mettig, in Valéria, Sandra Lee, 43, the trip has a bias that goes beyond knowledge of the education system in Canada. "It's not pure and simple to know the Canadian model of education. It is also an opportunity to carry our projects, to show that we have interesting experiences, to also enrich their training", underlines the teacher, who will present the project "Reading through interdisciplinarity".


For eight weeks, they will have core English lessons and thematic modules that deal with student-centred learning and classroom management. Teachers will have access to knowledge and pedagogical innovations to use to improve the teaching and learning process in the schools where they work.


How it works – Under the program, those selected received an international air ticket (round trip), an expense allowance, health insurance, transport on the airport-university-airport route, a course of training, teaching materials and accommodation. By participating in the initiative, teachers undertake to disseminate the knowledge acquired, as well as to participate as multipliers at the request of Capes or the education secretariats to which they are linked.


Each of the participants must develop an educational intervention project based on their own professional experience, to be developed at school. The objective of the program is to share knowledge in a country with a benchmark education system to improve the public education network in Brazil.
Read more news in the Notes tab. Follow Alô Alô Bahia on ICT Tac. Follow Alô Alô Bahia on Google News and receive alerts on your favorite topics. follow instagram @sitealoalobahia and twitter @AloAlo_Bahia.
Photos: Bruno Concha.

"Freelance communicator. Hardcore web practitioner. Entrepreneur. Total student. Beer ninja."