To date, the most unlikely adult figure to frequent a ball pit was Sheldon Cooper shouting "Bazinga" on "The Big Bang Theory." Yes, until today, because the feared sniper known as Wali gave the most bizarre proof of life by taking a selfie, apparently in Ukraine, inside a children's attraction of the guy holding his rifle.
Previously, Wali used his exceptional skills in the service of the Kurdish resistance to the advance of the Islamic State in Iraq, during which he shot down a target 3.5 kilometers from his position. Once again with the "intent to help", the sniper landed in Ukraine to help defend against Vladimir Putin's troops.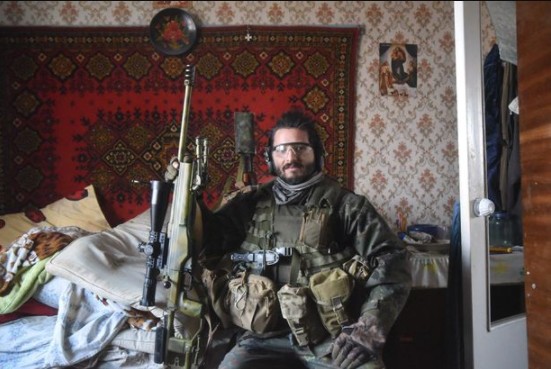 Married and father of a boy, the soldier does not include Wali in his documents. The Arabic word became the nickname of the shooter, who liked the "protector" or "guardian" meaning of the term. He also served with the Canadian Army in Afghanistan in Kandahar Province. In Ukraine, he joined an "international legion" of foreign volunteers in the fight against advancing Russian troops.
And in the information war between Ukraine and Russia, Wali was reportedly shot in action, but yesterday the sniper whose real name is kept secret to protect his family, gave an interview and took the humorous photo to prove that he is still active and effective against his enemies. According to the soldier, he was hiding on the outskirts of kyiv for security reasons.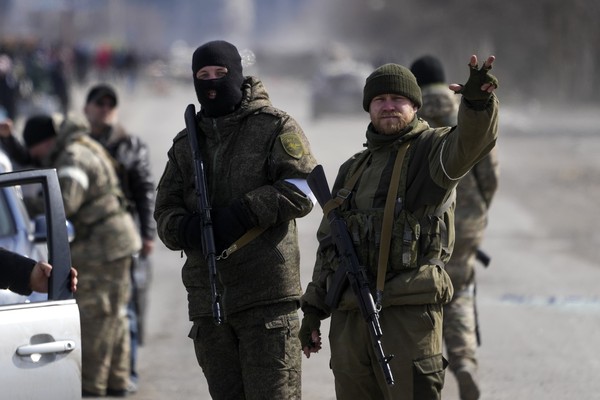 the canadian journalist by Global News, Ashleigh Stewart, managed to find the fellow war hero for an interview. She said he was "alive and resting in the kyiv region before returning to the front". "I was the last person to hear the news that he was dead. I think it's just trolling," he joked. Reports are circulating on the networks about barracks of foreign soldiers bombed after being leaked by soldiers seeking likes on social networks who published photos denouncing their position on the battlefield.
"I find it strange, because after a while the enemy will lose credibility with this propaganda. I don't understand why they are pushing these lies," Wali lamented. "It's pretty obvious because after a few days I go out and tell everyone I'm alive," he continued. The soldier said he narrowly escaped death in a fight in which he was 50 meters from enemy lines, much closer to the type of confrontation he usually undertakes. "We were lucky. Now I know what it's like to be attacked by a tank. I'm just a normal soldier. I'm a good soldier, no doubt. But I'm a good one. soldier among other good soldiers. Maybe next time." [os russos] Saying I'm dead may be true, but no one will believe them," he concluded.
"Freelance communicator. Hardcore web practitioner. Entrepreneur. Total student. Beer ninja."