Several tennis players will not participate in the Wimbledon tournament, which begins on Monday June 27 and runs until July 10, for political, physical or sporting reasons. Know who I am:
MEN
Daniel Medvedev: The world No. 1 was kicked out of the tournament, like all Russian and Belarusian tennis players, after the English Tennis Federation followed UK government directives in retaliation for the war in Ukraine. At 26, Medvedev has never made it past the knockout stages at Wimbledon.
Alexander Zverev: the world number 2 has not yet recovered from the serious ankle injury suffered in the semi-finals of Roland Garros. At 25, the German has never passed the knockout stages at Wimbledon.
Andrei Rublev: the world number 8, who at 24 has never made it past the round of 16, is absent for the same reasons as his compatriot Medvedev.
Roger Federer: Currently world number 96, the Swiss tennis player, eight-time London grass champion, is still not in good physical shape. In 2021, Federer, who turns 41 in August, underwent his third right knee surgery in a year and a half and hasn't played since his Wimbledon quarter-final elimination last year.
Gal Monfils:
The Frenchman, who turns 36 in September, is recovering from the heel injury that took him out of Roland Garros. Without training, he announced four days before the start of Wimbledon that he wanted to be ready for hard court tournaments.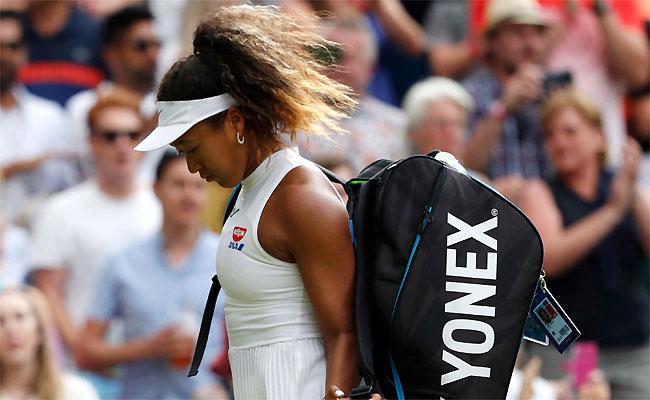 WOMEN
belarusians Aryna Sabalenka (world number 6 and semi-finalist last year) and Victoria Azarenka (number 20 and twice semi-finalist) and the Russian Daria Kasatkina (number 13 and quad-finalist in 2018) are excluded from the tournament due to their nationality.
Elina Svitolina: The Ukrainian (number 38 and semi-finalist in 2019), took a break from her career due to psychological difficulties linked to the war and her pregnancy.
Naomi Osaka: The number 42 and former world number 1, announced in mid-June that he would be out with an Achilles tendon injury. A few days earlier, she had expressed doubts about her participation in Wimbledon due to the WTA's decision not to award points to the tournament due to the exclusion of Russians and Belarusians. Four times winner of the Grand Slam, the Japanese has never passed the round of 16 on the London grass.
Eugenie Bouchard: Currently outside the WTA rankings, the 28-year-old Canadian, a former world No. But the WTA's decision not to award points led Bouchard to withdraw from the competition: "Although I love Wimbledon and not playing it makes me sad, using a protected ranking in a tournament without points is not makes no sense", explained the tennis player.
---
"Pop culture fan. Coffee expert. Bacon nerd. Infuriatingly humble communicator. Friendly gamer."